The use of legal analytics has transformed the way law firms conduct business, and the record retrieval and analysis process is no exception. With increasing pressures to drive down costs, law firms and legal departments are increasingly turning to data-driven strategies & legal artificial intelligence (AI) tools to gain insights into the inner workings of litigation and make more informed decisions.
In this article, we'll examine how top law firms are using legal analytics and AI tools to control litigation costs and enhance their strategy, even when faced with rate pressure. Specifically, we'll seek to answer the most frequently asked questions: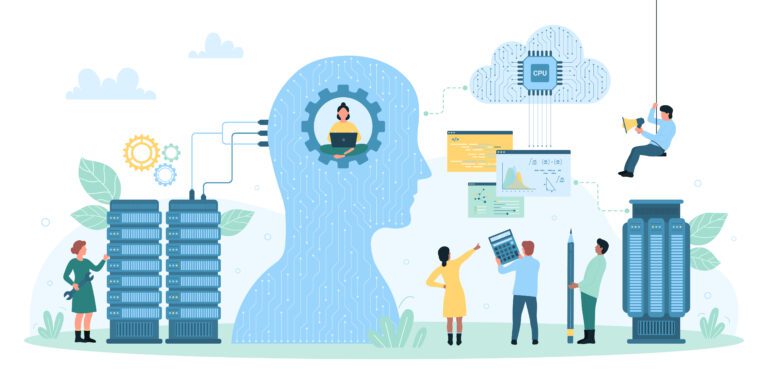 When Do Law Firms See the Most Benefit of Employing Analytics and AI Tools
Law firms should use legal analytics and AI tools when they want to increase their efficiency, accuracy, and effectiveness in providing legal services. Legal analytics and AI tools can help law firms to:
extract insights from large volumes of legal data,
predict legal outcomes,
automate routine tasks, and
enhance the quality of legal advice.
In our experience, we've seen law firms start to realize gains from legal analytics and AI tools at the very start of a litigation process. The earlier these strategies are employed, the more benefits our past clients have seen.
For example, legal analytics can be used to analyze patterns in legal documents such as medical records, contracts, agreements, and court rulings. This can help law firms to identify key medical facts, track changes over time, and extract insights that can inform legal strategy. Legal AI tools such as machine learning algorithms can be used to structure overwhelming amounts of medical data, highlight trends, and predict outcomes, reducing the time and resources required for legal research and enabling lawyers to focus on more complex legal issues. AI can also enhance the quality of legal advice by providing lawyers with real-time insights and analysis, enabling them to make more informed decisions and provide more accurate and relevant advice to clients.
Overall, legal analytics and AI can be powerful tools for law firms looking to improve their legal services. It helps to deliver better outcomes for clients and increase their competitive advantage in the legal marketplace.
While the tools are helpful in many different areas, the rest of this article will focus on how they can be smartly employed for medical record retrieval and analysis within a litigation.
How Using Data To Select And Organize Plaintiffs Drives Down Discovery Costs
Reduce Record Retrieval Costs
When working on a multi-district litigation (MDL), using data to select and organize plaintiffs is an important step in the discovery process, especially as it impacts record retrieval strategy. If legal teams are already using a smart electronic plaintiff fact sheet, this process becomes a lot easier. As the database of ePFS applicants grows, so will the strategy around record retrieval. Legal teams can start to target subsets of plaintiffs, tailor the timespan of records needed, and truncate unnecessary record collection by focusing only on relevant medical record providers.
But how do you decide on which records to collect and which to leave? By analyzing all of the data surrounding the litigation, legal nurse consultants are employed by top-level law firms to help strategize around which records to keep collecting and which plaintiffs and records are not needed. It's this data-driven strategy that gives legal teams a sound strategy that yields both time and cost savings.
Reduce Medical Record Analysis
Not only do top firms reduce and strategize their spend on record retrieval but the same methodology described in the previous section can be applied to medical record review required in MDLs. Once the information is collected and organized, legal nurse consultants and litigators can begin to analyze it to identify patterns and trends within the plaintiff data. This analysis can help attorneys build a stronger case by identifying common medical issues among the plaintiffs. It can also help to identify any outliers or unique cases that may require special attention. With the help of a database like WiseFiles®, lines on a graph and points on a chart can be transformed into a narrative that can inform legal strategy.
By having this information organized and easily accessible through the implementation of medical record analytics, law firms can streamline the discovery process and reduce costs during the resource constraints and rate pressures that often follow MDLs. They can quickly identify the plaintiffs who are most likely to be successful in the case and focus their efforts on building a strong case for them.
The Importance of Data Privacy And Secure Storage of Medical Records
Why Privacy Is Critical
Data privacy and secure storage of medical records are critical considerations in the medical record retrieval process, as well as for all legal analytics and AI tools. As such, the retrieval and storage of these records must be done in a way that protects patient privacy and ensures that the records are secure.
Medical records contain sensitive information about an individual's health, including details about medical conditions, treatments, and medications. This information is protected by laws such as the Health Insurance Portability and Accountability Act (HIPAA), which sets standards for the privacy and security of individually identifiable health information. At MRC, we have developed systems of management that are both HIPAA-compliant and up to date with all relevant laws and regulations.
Secure Medical Record Storage
WiseFiles prevents any unauthorized party from gaining access to shared medical data through encryption and two-factor authentication. Our servers' firewalls prevent further breach. What's more is that the robust infrastructure of WiseFiles can be modified to comply with any future regulations regarding medical data.
To ensure patient privacy during the medical record retrieval process, it is important to work with a reputable and experienced medical record retrieval company that has experience with compliance regarding medical legalities. At MRC, we have policies and procedures in place to protect patient privacy, such as using secure methods for transmitting and storing records and ensuring that only authorized individuals have access to the records. We operate on a zero-trust architecture. Access to our systems and information is heavily restricted by role and on a "need-to-know" basis, requires multi-factor authentication, and is protected by a data-loss prevention system.
How Sorting Data With Legal AI Tools Drives Cost Saving
Using AI to sort data and drive-down cost is the new frontier of the medical records retrieval industry. AI is increasingly being used to improve the accuracy and efficiency of medical record retrieval and legal-team analytics. By leveraging the power of machine learning and natural language processing, legal AI tools can help to extract valuable insights from large amounts of medical data.
Gain Efficiencies with AI
Using AI to sort data drives down the cost of staff hours, too. AI can be used to improve the accuracy and efficiency of medical record analysis by automating the process of data tagging and analysis. For example, AI algorithms can be used to extract relevant information from unstructured data sources, such as physician notes or medical images, and convert it into structured data that can be easily analyzed and used to inform.
As a case progresses, AI can continue to monitor the plaintiffs' relevant health information in real-time. AI algorithms can be used to monitor patient data, as it happens, alerting litigators to compounding evidence or potential issues that might require intervention. The algorithms can monitor what's happening on the ground, so that the litigators don't miss out on any important factors while they build their case.
How Medical Record Review and Analysis of AI Data Informs Legal Strategy
Once the legal AI tool "separates the wheat from the chaff," what we are left with is solid gold data. Our experienced legal nurse consultants begin to review and analyze the most relevant data, meticulously examining medical records. With over 40 years of legal nurse consulting experience, our analysts possess the expertise to work on cases like yours. Our clientele includes some of the biggest and most renowned defense and plaintiff firms, as well as pharmaceutical and medical device companies.
Augment Analysis with Medical Literature
In addition to analyzing medical records, MRC legal nurse consultants are also responsible for assisting in medical literature research to support the medical findings. MRC Legal Nurse Consultants are skilled at employing AI to quickly find relevant information and identifying missing or inconsistent information. Every essential piece of data is then translated and presented in a report that helps drive decisions.
Forming an accurate story that establishes a plausible link between an incident and an act of harm can be a difficult task, especially without a competent legal nurse consultant who can differentiate between fact and fiction. MRC provides you with the necessary legal and medical expertise that leaves no room for ambiguity or uncertainty, ensuring that you receive the answers you need.
While AI is a great tool for improving accuracy, building efficiency and cost-effectiveness, and creating consistency within the medical record review process, there are pitfalls to relying solely on AI for clear, plausible answers. By employing legal nurse consultants to work in tandem with a legal AI tool, legal firms are able to counter the resource constraints and rate pressures facing the industry today.
If your team has questions about how to get started with legal AI tools and analytics or where and when to employ such methods, please contact MRC. Our team can help guide you through the changing technology landscape and ensure you're benefiting from the latest developments.