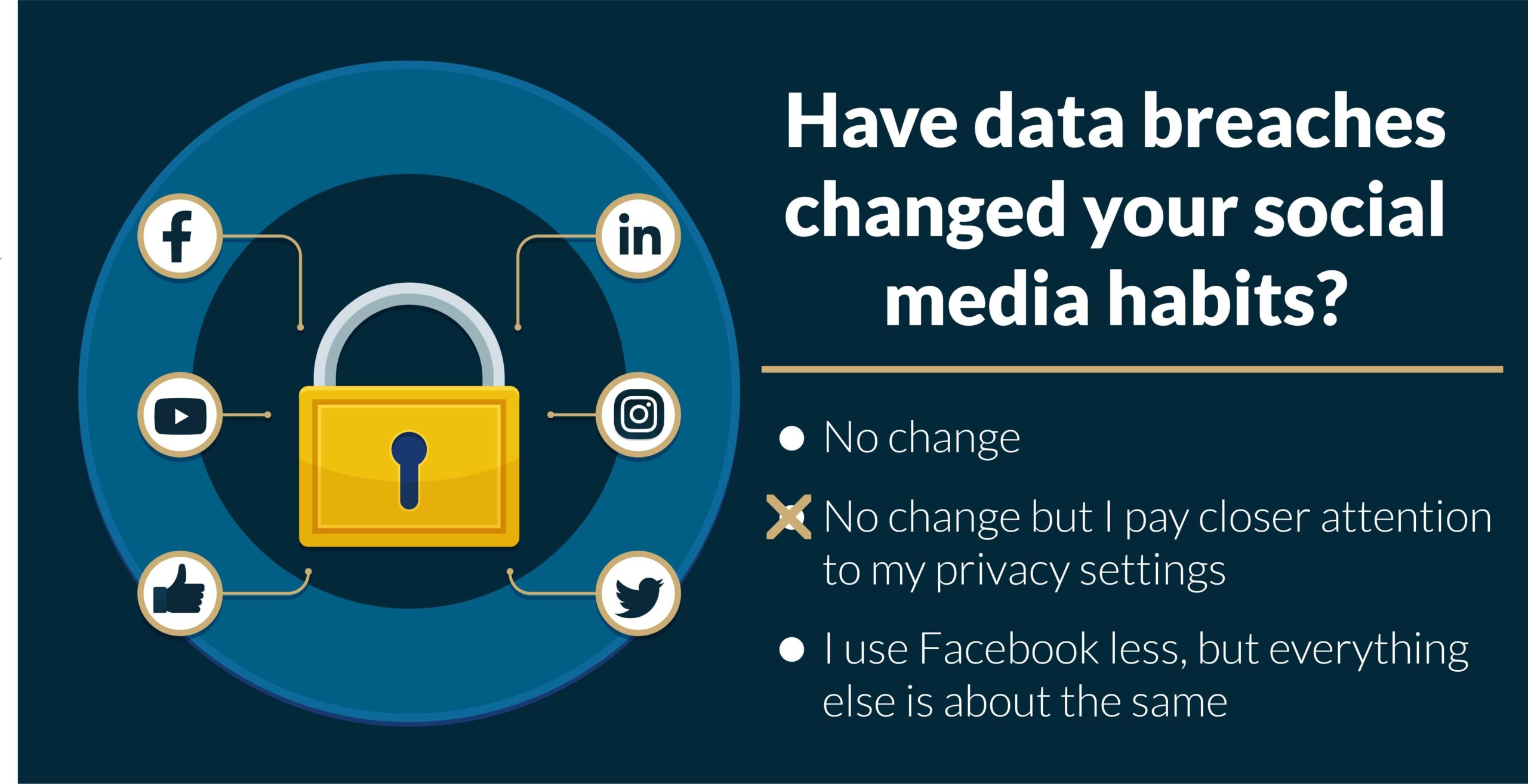 Over the last 15 years, mobile device users have grown accustomed to waking up in the morning and reaching for their cell phones to connect to the world by checking and updating their social media profiles.
It appears the morning stretch-and-check routine could be fading away for some social media users, especially when it comes to Facebook, the world's largest social media network.
Earlier this summer, Facebook reported its slowest growth rate ever, with 2.23 billion people logging in at least once a month in June, which is below the 2.25 billion analysts expected. In a separate study, Facebook usage in the U.S. slipped from 67% to 62% among Americans ages 12 and over, according to Infinite Dial research series from Edison Research and Triton Digital. The decline represents the first drop by Facebook since the research firm began tracking usage in 2008.
The Facebook growth rate dip comes on the heels of a recent barrage of data breaches by public companies, in addition to concerns over Cambridge Analytica's use of Facebook data and how social media companies collect and sell personal information.
Professionals in the legal industry, such as attorneys and paralegals, understand the need to have their personal information protected, so how will the recent data breaches effect how they use social media?
In a study conducted by the American Bar Association's 2017 Legal Technology, 81% of the lawyers surveyed indicated that they've personally used social media for professional purposes, while 77% reported that their firms also maintained a social media presence. The study goes on to show that career development and networking (67%), followed by client development (56%), education and current awareness (39%), and case investigation (21%) were the most popular uses for social media.
LinkedIn ranked as the top social network lawyers use most often for professional purposes, with 90% of lawyers indicating that they had a LinkedIn profile. Facebook was next at 40%, followed by Twitter at 26%.
While Facebook isn't the largest, it does represent a substantial chunk is the social media sphere. If more attorneys reduced their Facebook usages, would that lead to an increase in LinkedIn and Twitter usage, or would data concerns cause attorneys to shy away from all social media all together?
[gravityform id="4″ title="false" description="false" ajax="false"]